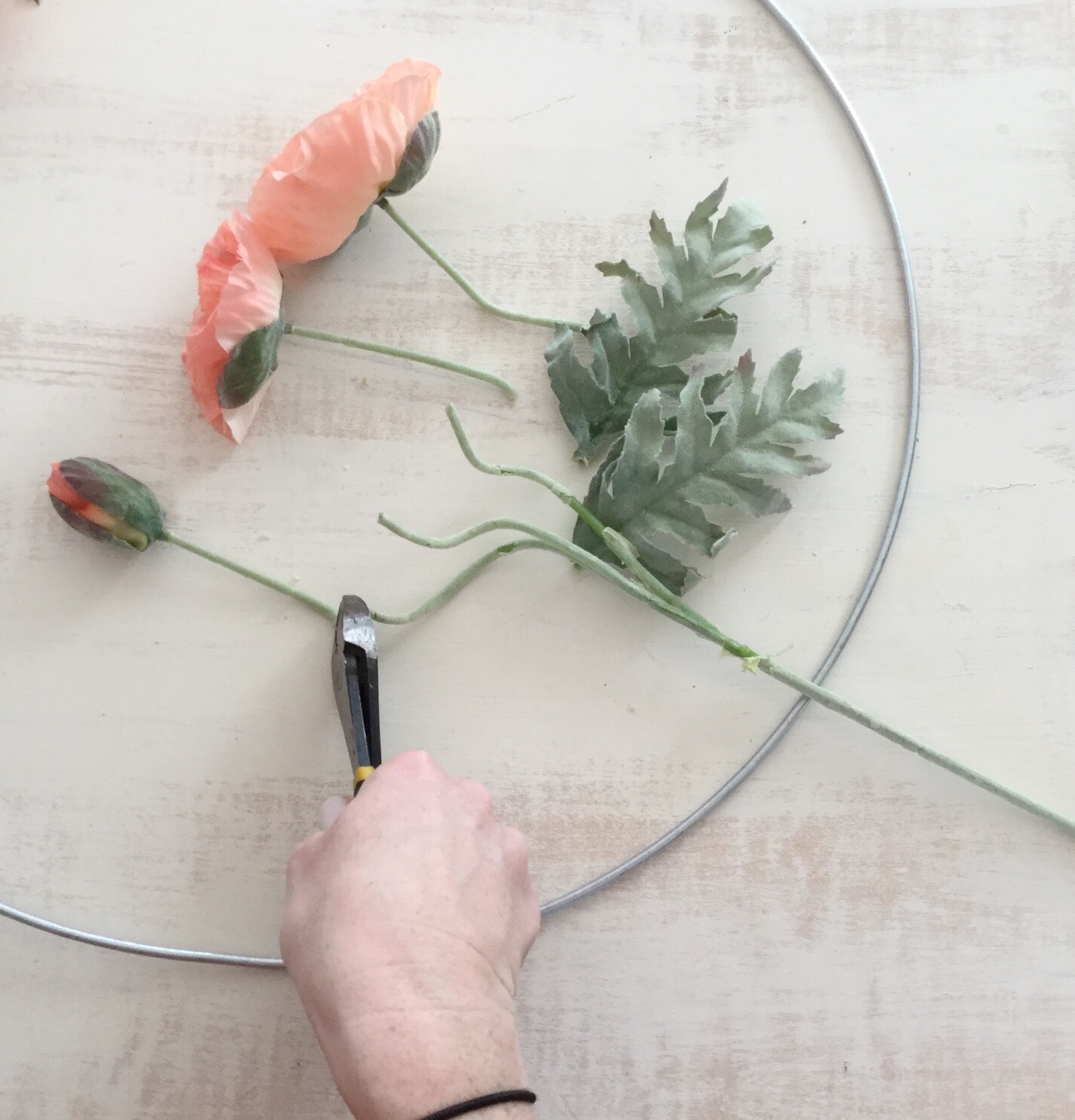 Using a pair of wire cutters, clip the stems off of your flowers. Make sure to keep 2-3 inches of the stems in tact.
Next, gather your flowers and wrap a piece of floral wire around them, creating a miniature bouquet. *Tip: once you have your flowers together, if you twist the wire around itself and then wrap it back around the flower stems, this should keep everything nice and secure.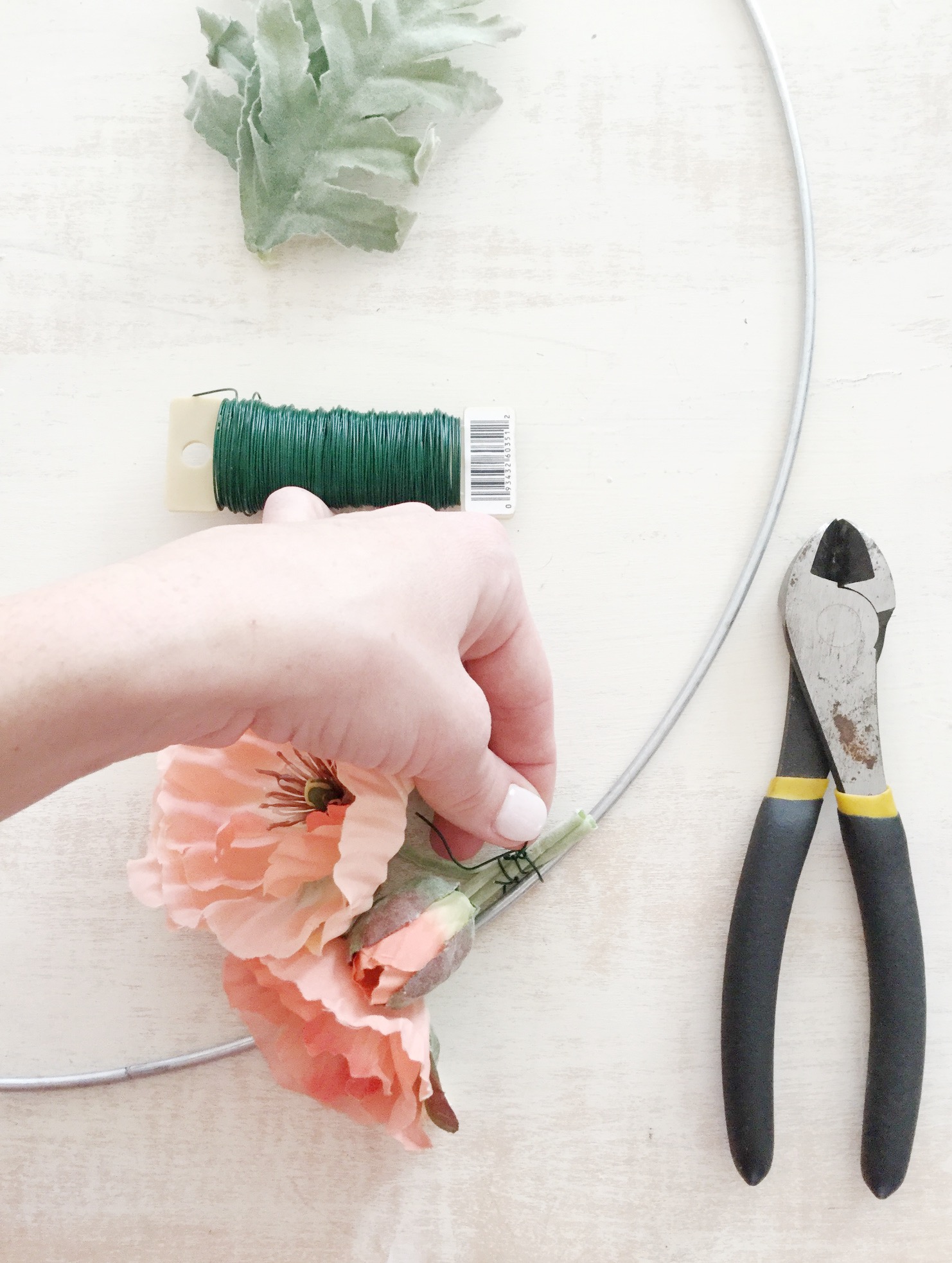 Repeat step 2, only this time wrap the floral wire around the small bouquet of flowers and secure it to the floral hoop. You may also want to secure any flowers that tend to sag off of the hoop.
This step is optional as you may choose flowers that stand well alone. However, if you have leaves or other greenery you want add, simply poke a piece of floral wire through the leaves so that the wire loops over the spine of the each leaf.
Next, secure the floral wire that you attached to the leaves around the floral hoop.
Finally, you'll want to attach ribbon or twine to your floral hoop in order to hang it. You can do this a number of ways but for something simple, tie the ends of a strip of ribbon into a knot. With the floral hoop laying on the knotted ribbon, loop the knot back through the ribbon and then pull it tight. You can manipulate the ribbon when you hang the floral hoop so that the knot can't be seen.
As I mentioned before, you can create these simple floral hoops with real flowers as well. If you're creating a real floral hoop for a baby/bridal shower or party, you'll want to do so the day of the event unless you are using floral water tubes in order to keep the flowers hydrated. Another helpful item for this project is a roll of floral tape; I was able to successfully create my floral hoop without it but it may help you if you're using more flowers and greenery in order to keep the stems together.
I absolutely love the simplicity of this floral hoop! You can do so much to make it your own, whether it be leave it as is, add a big hanging bow, or hang a picture on the wall so that it lays within the hoop. I had CC's name in metal letters so I decided to hang them within the hoop on the wall; I love how the letters created an industrial chic look!
PROJECT TOTAL: $15-20
Not feeling crafty? Purchase the finished project here!